Cast Bronze Tablets
This product is beautiful, durable, and far less expensive than you might imagine. A permanent memorial or a high-class identification marker, these tablets will provide a lifetime of unique recognition. It is entirely made to YOUR specifications.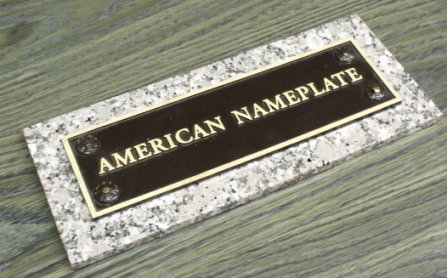 Production time for these made-to-order items varies. You'll LOVE the results!
Here's a cast bronze tablet produced as part of a major signage project we did at prisons throughout Maine. We show it here as our customers will not likely see it in its mounted location - we hope!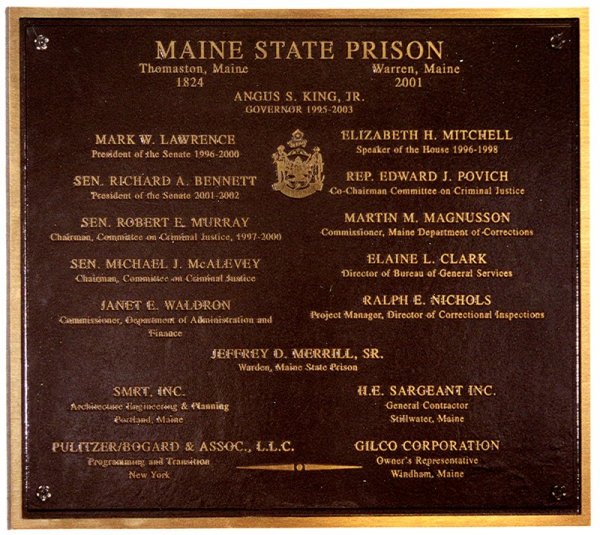 Arrangements for getting out were made before this installation began....
Here's a piece we just ordered for one of our customers. This was made for a perpetual plaque but would work equally well for a bench or lawn/garden memorial. It affixes with heavy duty screws (provided).

These plaques will last 'a lifetime' and more! Gorgeous....
Need a cast bronze tablet for a truly lasting memorial? Contact us and we'll make that dream come true!
Looking for something similar but different? Check out our Whitehall Line of Formed Metal Plaques.
And if you're looking for something REALLY special on which to mount your cast bronze plaque, consider an ARTIFICIAL BOULDER.
Check out our website at www.recognitionrocks.com